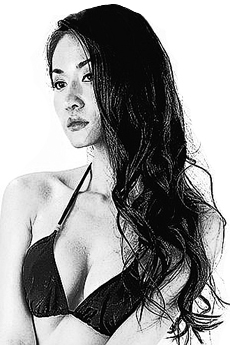 HONG KONG – A CHINA-BORN adult film actress was found dead in a Hong Kong hotel last Friday.
Crystal Sun, 36, was found hanging in the bathroom of her hotel room after a hotel worker discovered a note saying 'Someone hanged herself' on the bathroom door.
She left a suicide note saying she had debts, Apple Daily said.
Her strong resemblance to the late adult star Pauline Chan, who fell to her death at age 29 in a suicide in Shanghai in 2003, led to her playing the Chan in a movie.
Chan was famous for her various outbursts and unruly behavior before her death.
A native of China's Shandong province, she was forced to drop out of the 1999 Miss Asia contest after saucy pictures of her appeared in the media.
---