Magazine Dolly*Dolly Vol.17 that I worked on, is now available at HLJ.
I shot the cover for them as well as an 8 page feature on my collection, projects and home.
http://www.hlj.com/product/GRP11904
Also this month, Korres launched their new fragrances, commemorating the occasion with a publication in which I was asked to contribute with a Mary Collins photograph. Korres (http://korres.com) is the leading Greek company of cosmetics and body care. Their products are sold in Paris, Tokyo, New York and all over the world. Beauty editors like Jane Larkworthy from W magazine, Fiorella Valdesollo from NYLON magazine and world's leading perfume expert Roja Dove, among other people, contributed with essays and original works. The 80cm X 55cm publication, limited to 500 numbered copies will travel to beauty editors around the world.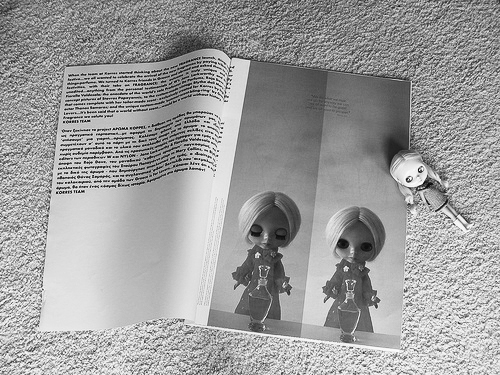 ---