Had a rehearsal today for "Delivery". The first day I went out of the apartment since I caught the flu actually. It went quite well. We read through the rest of the scenes I have with Alexia and we tried stuff and improvised.
The director, Nikos Panagiotopoulos: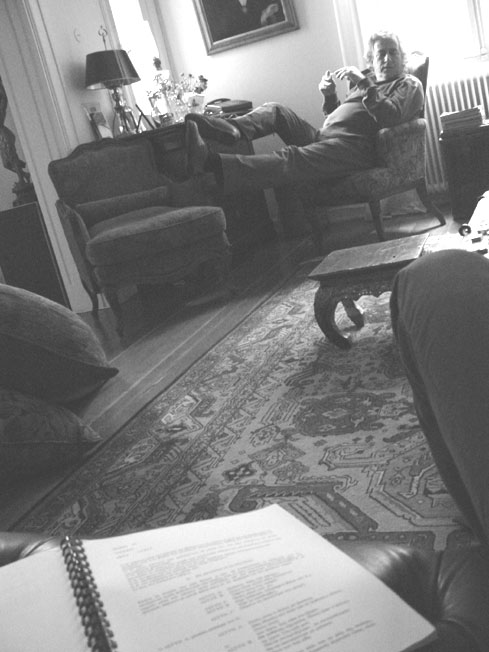 I drank white wine and ate apples. Using the metro is nice. Clean and so fast. Rushed home as soon as I was done.

Tomorrow's flea market day! yeah! Rented a ton of bad films on dvd for an all-night bonanza..
---