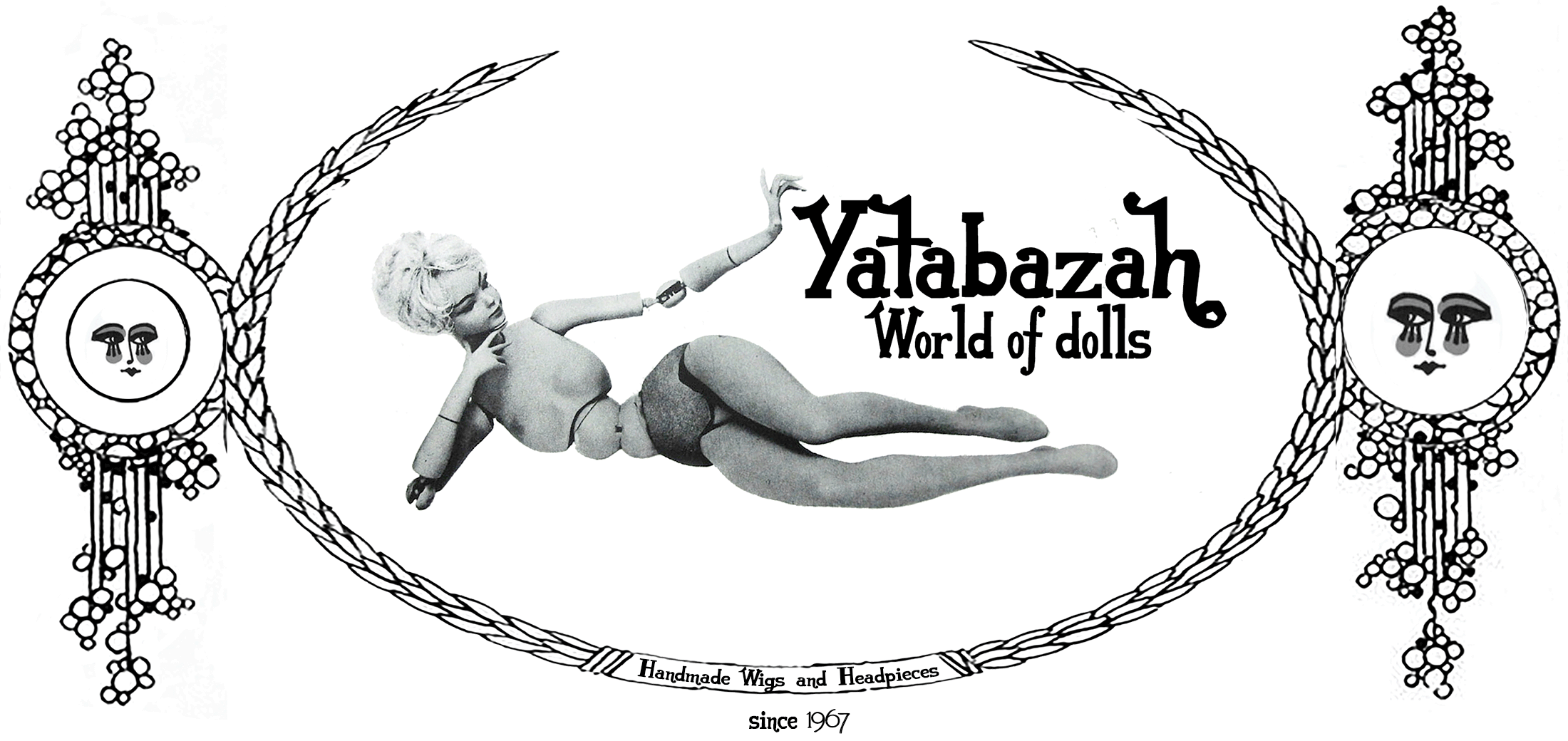 Chapultepec
Two-tone highlighted beehive wig with ponytail, adorned with silk flowers and a removable pin-on hair bow, on a hard mesh foundation, framed with metal for a snug fit. The hairstyle and flowers are permanent and she's made with either alpaca, human hair or Japanese silk, depending on availability of materials and mood. Fits over the short "piscine" hair of Mdvanii and Dheei and also fits bald Barbie, Silkstone, Fashion Queen, Miss Barbie, vintage Barbie clones, Integrity, Fashion Royalty, Sylvain, Mamzelle de Paris, Kiraz, Momoko, as well as all other 11.5″ fashion dolls. Certain custom commissions regarding color and adornments are also available upon request.
Each wig is handmade to order, using the highest grade human hair, baby fine mohair, Japanese silk, coarse yak, as well as other ethically sourced natural fibers. It's constructed on a hard mesh cap foundation, framed with metal for a snug fit, borrowing old school techniques of store window mannequin wig making. The hair is specially processed to become malleable in small scale, is then dyed in the desired shade, wefted and then made into a wig. Finally, it's styled and set in a permanent hairdo, and packaged in a clear acrylic bubble shell.
Specify which doll the wig is meant for in your payment notes, for a more detailed fit.
Terms and conditions:
➝ Due to the nature of non-synthetic materials, their availability, and as I don't precisely replicate past work, each commissioned wig will turn out a little different in shape and hair shade, while strongly in keeping with the original design.
➝ Commissioned pieces may take up to 5 weeks to ship, depending on current volume of work and the complexity of the wig or headpiece.
➝ All sales are final and no refunds are issued after a piece is commissioned.
➝ Dolls, outfits, accessories not included.
$300
+ $25 Registered Airmail w/ tracking