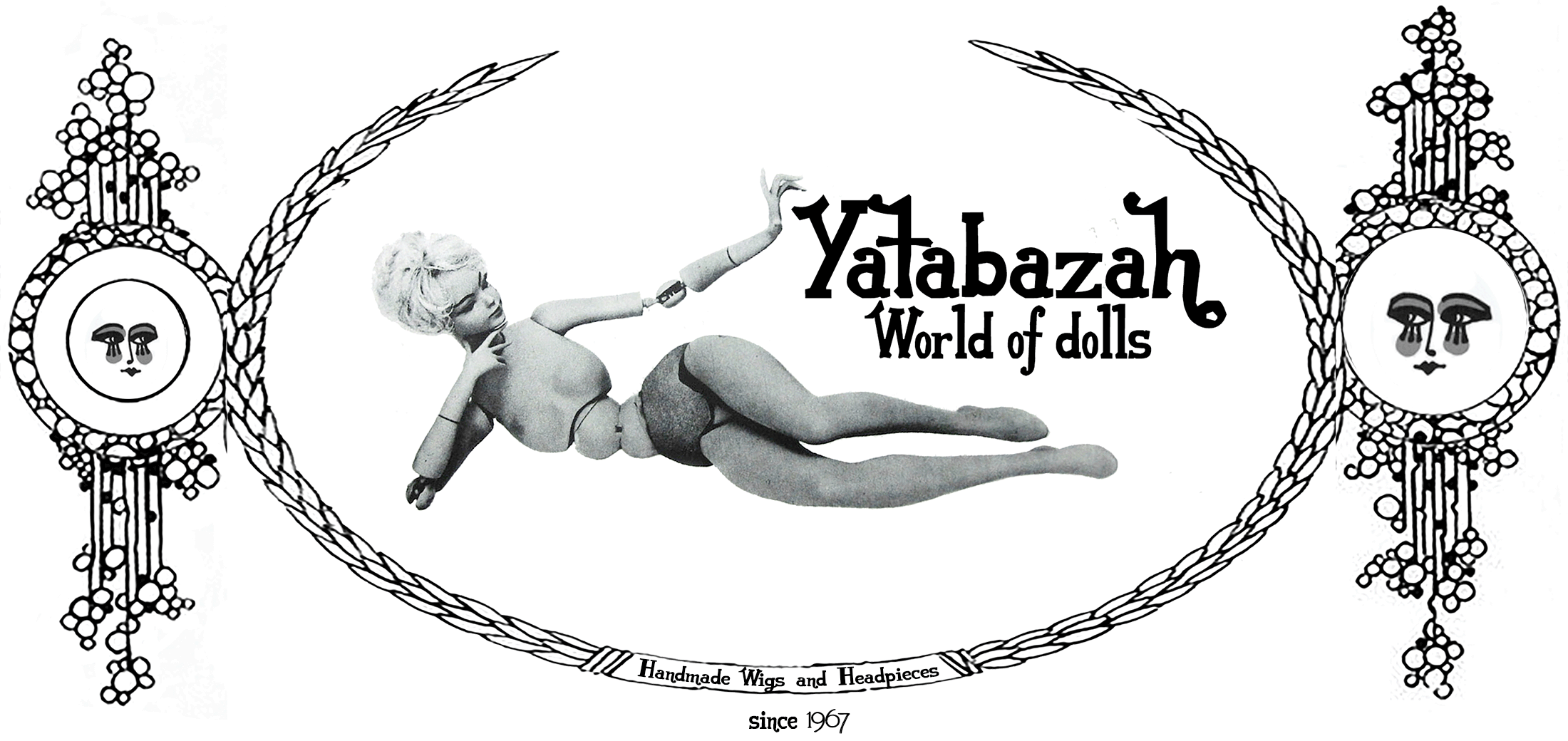 Yatabazah Luxury Wigs – "Lillibet"
Yatabazah Luxury Wigs – Lillibet
Dark Brown
The Yatabazah limited edition mohair wig set for Blythe dolls [size 10-11], feature a hand tied part which can be worn as a middle or side part, giving the appearance of rooted hair. It comes with a matching wiglet which allows for many great hairstyles, adorned on top as a curled updo hairpiece, pinned at the back as a stylish chignon, and many other ways. You can also cut bangs to it and easily pin it on top of the wig. Also included is the Yatabazah styling brush and hairpins. The wig is presented on a styrofoam wig head, to ensure it retains its shape and good condition. A booklet of detailed information, photos, tips and ideas accompanies each of the wig sets. Everything is snugly packaged in a stylish and sturdy wig carrier.

See more past wig designs here
➝ Dolls, outfits, hair accessories and sculpted wig stand are not included.
➝ Commissioned wigs may take up to 5 weeks to ship.
➝ All sales are final and no refunds are issued after a piece is commissioned.
➝ Shipping via Registered Airmail with tracking and requiring signature for delivery.
$250
+ $45 Registered Airmail w/ tracking